Croeso I flwyddyn 1!
Meet the grown ups...
        Mrs Williams                   Mrs Coles                   Mrs Babareza
            1W Class Teacher                         1CB Class Teacher                           1B Class Teacher
Mrs Coles will usually be the class teacher each Monday, Tuesday and Friday, Mrs Babareza each Wednesday and Thursday.
         Mrs George              Mrs Kesterton                Mrs Harris
         1W Teaching assistant             1W Teaching assistant                 1CB Teaching assistant
                  (Monday)                                 (Tues-Fri)
                                           Miss Pontone
                                                                     PPA Cover
Mrs Pontone will be covering the class teachers one day each week whilst the teachers are busy planning, preparing and carrying out assessments (day to be confirmed).
October Curriculum evening PowerPoint
Drop off and pick up arrangements:
8:50am - Children will be welcomed through their class door. 1W at gate (on route to Nursery building),  1CB at doors opposite Nursery building. The class teachers will be outside each morning, during the first week, just in case you are unclear.
3:30pm - Children to be collected from classroom doors (same as drop off).
Polite notice 
Please do not stand too near the classroom doors or windows when the children are still in class. The children are still busy listening to the teachers and may miss important reminders, letters or homework if they get distracted.
Many thanks.
Our first topic...     
MY WORLD
During the first half term we will be focusing on 'Ourselves'. We will be learning about each other: our hobbies, likes/dislikes, similarities/differences. We will look at our bodies and how we look after them. 
Much of what we do is through 'Pupil Voice' so it is unclear what else we will be covering...we'll leave that the children's imaginations!      
GET INVOLVED!
If you feel you could contribute any ideas, experiences or any resources to any of our topics please let us know.
We would love your participation :)
Important dates
Wednesday 23rd October: Trip to St Fagans
Friday 25th October: INSET day 
Reading
The children are involved in many reading activities throughout each day. They will experience reading tasks as a whole class, group work and will read individually with an adult once a week. We also carry out phonic sessions daily (15-20 mins), in differentiated groups, focusing on sound blends and high frequency words. All children have a set day to read to an adult and a book band colour. E.g. Pink, blue, red.
(On a few occasions over the year your child may not read on their reading day due to a variety of reasons. If this occurs we will make sure your child reads and changes their book the following day or as soon as possible). 
Guided group reading (GGR)
On your child's reading day your child will take part in a GGR session. There is no more than 6 children in a group and each group reads with an adult. All children in the group will be of the same reading ability and will read a book that is the same colour as their book band colour. Please note the book that they read with an adult in school does not go home.
Weekly book banded reading book
On the day your child reads they will also choose a reading book to take home. This book will be the same book band colour as the one they read during the GGR session. Please note your child will have a wide selection of books to choose from and it is up to them which book they choose to take home. Children must return the book the same day the following week.
If you find your child has finished their book and would like a new one before it is their day to read again please come and speak to the class teacher and you will be able to choose a new one. We encourage this and will be happy for your child to choose a new one. It is very important you return your old book to the class teacher and tell them which new book you have chosen as they will need to update their records. 
Weekly 'Free choice' reading book
Children will also have the opportunity to choose a 'free choice' reading book every Friday. On this day your child will have the chance to visit the Infant reading area and choose any book they would like. As the children are allowed to choose any book they like please be aware that your child may bring home a book that is above or below their current reading level. We want the children to enjoy reading and allow them to have ownership in what they read. Therefore, we encourage you to explore the free choice reading book with your child and if need be read it to them. It is important children read to as many different people as possible as well as listen to lots of people read books to them. Each time your child returns a book they will discuss it with an adult and verbally answer various questions. 
PLEASE NOTE CHILDREN WILL ONLY BE ABLE TO SWAP ANY READING BOOKS ONCE THEY HAVE RETURNED THEIR OLD ONES. 
Please find below a link to a website you might find helpful to practise the sound blends, high frequency words and reading activities we focus during phonics sessions.
If you have any questions about homework or reading please come and speak to the class teacher.
Chopper Squad

Exploring the concept of one more or less and ten more or less than a given number.
Hit the button!

Children have enjoyed this quick fire maths games to practise their Number Bonds and Doubles
HOMEWORK IS USUALLY SENT HOME ON A FRIDAY AND IS TO BE RETURNED THE FOLLOWING FRIDAY.
MATHS HOMEWORK IS TO BE PLACED IN THE HOMEWORK TRAY, WHICH WILL BE LOOKED AT EACH FRIDAY AS A WHOLE CLASS SESSION. PLEASE REMIND YOUR CHILD TO PUT THEIR HOMEWORK IN THE TRAY AND NOT LEAVE IT IN THEIR RED BAGS.
Children will have a piece of maths homework every week to consolidate the learning taken place in their maths lessons over the week. Please discuss the homework with your child and ask them questions about what they have learnt.
SNACK
Every morning children are provided with a small bottle of milk/glass of water and a healthy snack (either fruit or vegetables).
To ensure this continues throughout the year we rely on a £1 be paid each week. You can pay this weekly, termly or yearly.
If you have any questions about snack please come and ask a member of staff!
Please note all payments must be cash only. We can no longer accept cheques. Thank you.
P.E
All children must wear a PLAIN WHITE T-SHIRT (different to the one worn as part of the school day uniform), PLAIN BLACK SHORTS OR PLAIN BLACK JOGGING BOTTOMS AND SUITABLE FOOTWEAR for P.E.

If your child has long hair please make sure it is tied back on the days your child has P.E.
P.E lessons will normally take place on a THURSDAY.
Children are to keep their P.E kits in school until the half term holidays!

**PLEASE ENSURE ALL P.E CLOTHES, INCLUDING FOOTWEAR, ARE CLEARLY LABELLED TO AVOID ANY CONFUSION!**
REMINDERS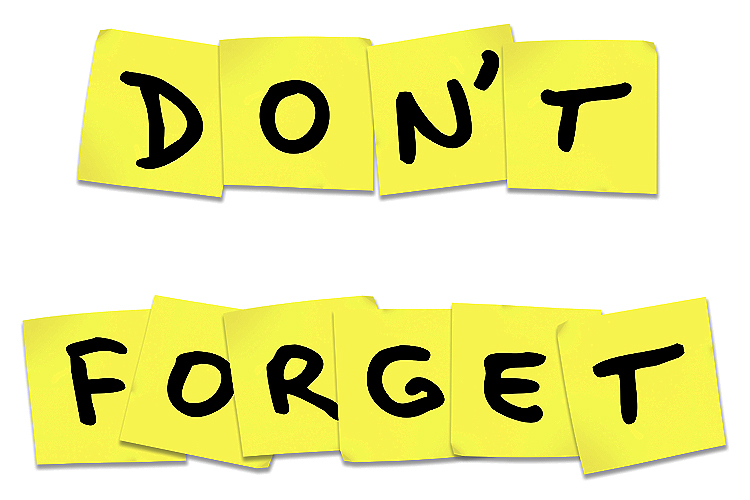 **PLEASE REMEMBER TO CLEARLY LABEL ALL ITEMS OF CLOTHING INCLUDING SCHOOL UNIFORM, SHOES, P.E KITS AND COATS. AS LOTS OF CHILDREN HAVE THE SAME LUNCHBOXES AND BOOK BAGS PLEASE MAKE SURE THESE ARE CLEARLY LABELLED TOO**
**PLEASE REMIND YOUR CHILD TO PUT ANY COMPLETED MATHS HOMEWORK IN THE BLUE TRAY ON THEIR TEACHERS DESK AND NOT TO LEAVE IT IN THEIR RED BAGS.**
**PLEASE MAKE SURE YOUR CHILD BRINGS THEIR RED BAG TO SCHOOL EVERY DAY IN ORDER TO BRING HOME ANY CLASS WORK, LETTERS OR HOMEWORK SAFELY.**
**PLEASE MAKE SURE YOU CHECK YOUR CHILD'S BOOK BAG EVERYDAY FOR ANY LETTERS OR HOMEWORK AND TO AVOID MISSING ANY DEADLINES.**
**REGISTERS ARE COMPLETED FIRST THING IN THE MORNING SO PLEASE MAKE SURE YOUR CHILD IS LINED UP IN THE INFANT PLAYGROUND AT 8:50AM TO AVOID BEING MARKED IN AS LATE IN THE REGISTER.**
**IF YOUR CHILD IS ABSENT FROM SCHOOL ON A PARTICULAR DATE PLEASE INFORM THE CLASS TEACHER AND SCHOOL OFFICE AS SOON AS POSSIBLE SO WE CAN UPDATE THE REGISTERS**
Purple Mash

Purple Mash can help you with your learning. Log in to see all the different activities you can do related to your topic!